There is no shortage of commercial roofing contractors in Springfield, which can make finding a reliable contractor a somewhat difficult process! With so many companies from which to choose, how do you find a roofing company you can trust?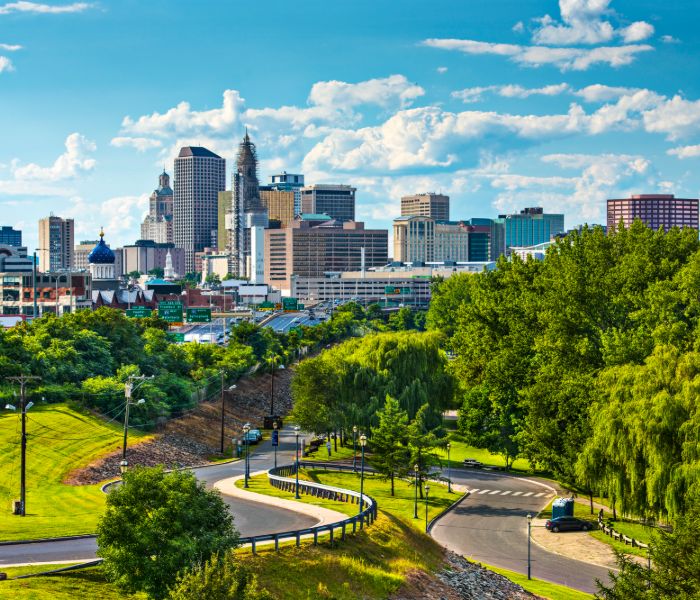 Before you hire commercial roofing contractors in Springfield or surrounding cities, check out these quick tips for finding the best roofing company in the area. This will help you choose the right roofer and ensure you end up with reliable repairs or a new roofing installation that lasts!
Do a Business Check of Commercial Roofing Contractors in Springfield
As with any company you hire for home repairs, do a business search of commercial roofing contractors in Springfield before hiring anyone! This includes checking with your local licensing agency that their business license is up to date and that they have a current insurance policy as well.
Roofers should also be bonded, which protects a client from financial responsibility if the roofer should fail to perform their job as expected. Insurance covers the cost of repairs in case of damage, but a bond would protect you if the roofer doesn't perform work to local codes, doesn't pay subcontractors, and other such situations.
It's also helpful to know how long the roofer has been in business. Roofing is not a skill you can learn quickly, so the more experience a roofer has, the more expertise they'll bring to every project!
Check a Springfield Commercial Roofing Contractor's Portfolio
A high-quality Springfield commercial roofing contractor should have a portfolio of their past work and should be happy to share those pictures with potential clients. Many contractors even have their portfolio on their website, so you can browse their projects and ensure they offer reliable repairs or new roof installation.
Free Quotes Are a Good Sign - When They're Really Free!
A reliable Springfield commercial roofing company will typically offer free quotes. However, it's vital to ensure that a free quote is actually free! What does this mean?
Some contractors charge a fee to inspect your roof and prepare a quote for repairs or new roof installation. They might then apply that charge to your costs if you hire them. In turn, your so-called free quote isn't really free!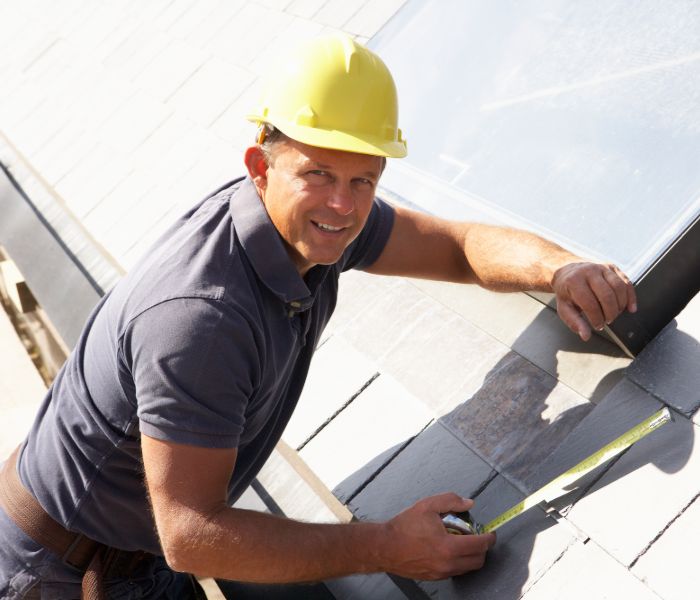 A successful commercial roofing company in Springfield should be able to offer truly free quotes, without hidden charges or obligations. A good roofer understands that the time they take to inspect roofs and prepare quotes is just part of the business, and they can readily absorb those costs. A struggling roofer or one just starting out might charge for a quote, making it a red flag to watch out for!
Does Your Commercial Roofing Contractor Offer a Variety of Materials?
A reputable contractor will have a catalog of various roofing materials from which to choose! Even if you prefer traditional asphalt shingles, a commercial roofing company should offer several options that work for your property's appearance and your budget.
Metal roofing is also very durable and comes in a wide range of colors, and makes an excellent choice for office buildings, doctor's offices, and so on. Rubber roof coatings are also a good choice for flat roofs, as they encourage water runoff while providing excellent insulating properties.
Avoid commercial roofing contractors that offer just one or two choices for materials, as this might signal that they're not qualified in offering quality installation and repairs. Also, a contractor might help you choose the right material for your property but avoid one that's overly pushy when it comes to your roofing materials.
Check on Warranties Offered for Work and Materials
A good roofer will have confidence in their work and the materials they use; in turn, they should offer reasonable warranties and guarantees for both their labor and materials. Roofing materials will have their own expected lifespan, usually 20 to 30 years for shingles, 40 years or more for metal, and 50 or more years for clay tiles.
A qualified roofer should also stand behind their work indefinitely! This means that they will perform repairs or replacements if it's shown that their work resulted in premature roof damage. Use caution about choosing contractors with short guarantees for their work or warranties on your roofing materials.
The Springfield Roofers is happy to bring this information about choosing commercial roofing contractors in Springfield to our readers and hope you found it helpful. If you're in the market for a new roof installation, repairs, or other roofing work, call our trained and experienced Springfield commercial roofing contractors. We can schedule a FREE consultation and help you decide the best materials for your property. To find out more, call us today.